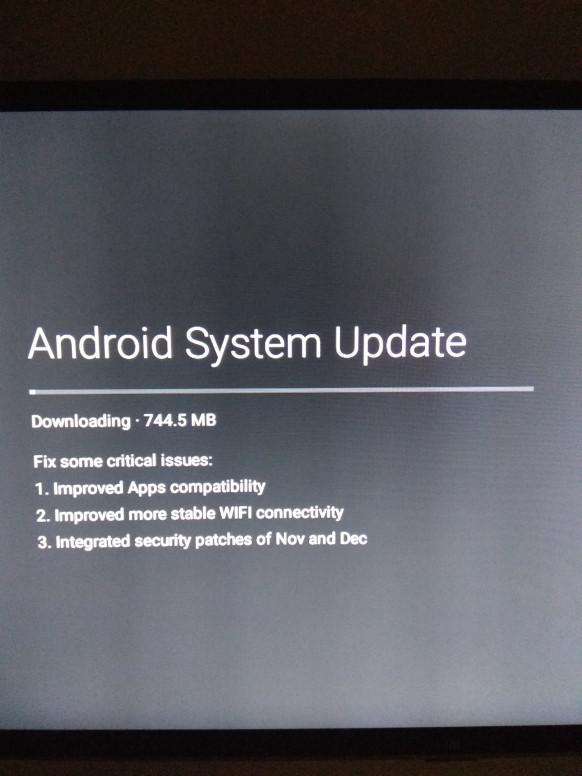 Xiaomi started rolling out Android Pie Updates to their TV Users Of MI Tv 4a and 4c update is not given to all users at the same time but they are slowly releasing the updates to their customers if you have not received it yet don't worry you will surely get the update. Now let's see some key features of the update,
Key Features Of the Update
Security Patches Update
Upgrade your Android Tv To Version 9
Built-In Support For Chromecast
Now you can use Play Store, Play Movies And Play music in your android Tv
Introducing new data saver mode to reduce the usage of data in youtube
Keyboard Not Displaying And Internet Issue
Although the upgrade to the latest android version is good it also has some bugs and issues when we upgrade the OS. So to overcome the issue I have given the solutions since the update has not checked fully since only a few day's updates was used by me I will try to give a solution for the common problem faced by all. The common problem faced by all users who upgraded their systems to a new version is wifi connectivity problem this is faced by all so I found out this solution so try this maybe this can work for your issue to get solved.
Solution For The Problem
The wifi Connectivity Problem is faced by the users who upgraded their system to the latest android version while setting up the tv after updating it asks us to connect to a possible wifi or mobile hotspot connections so when we try to connect it will display the page but the keyboard will not get displayed and page remains static and we cannot connect to the internet this issue is faced by all. So I have a solution for this try removing all the USB's connected to your Tv the OS mistakes the USB connections and this issue is arising. So remove all and now check to connect. The keyboard previously will not get displayed now it will display try to connect your connect it will connect, this solution worked for me I believe it works for you too
At first, while connecting the internet keyboard will not get displayed.
Now try removing all the USB's Connected to Tv (Example Keyboard, Mouse, etc).
Now check again keyboard will display and you can connect to wifi now.
Connect to the internet and finish all the setups and now your tv is ready.
This solution worked for me and I believe it works for all so upgrade your tv to the latest version and enjoys the new features in the update.